Drug-free, Surgery-free, Pain-free, Relief For Your Companion.
Annapolis Veterinary & Wellness is offering Cold Laser Therapy treatments. As our best friends age, recover from trauma, or simply need relief from everyday aches and pains this technology offers relief. Pets benefit from reduced inflammation and pain and show an increased range of motion and show mobility earlier in the recovery process. Veterinary medicine, chiropractors, and sports medicine (including major league sports teams) are embracing this new technology!
What is laser therapy?
Photobiomodulation, commonly called laser therapy, targets your pets damaged cells and helps them regenerate faster! Much like sunlight helps a plant produce energy, laser therapy helps energize your pets cells. The Companion therapy laser system sends photons, or packets of light energy, deep into tissue without damaging it. These photons are absorbed within the mitochondria of the cells and induce a chemical change called "photo-bio-modulation". This light energy then inspires production of ATP in the cell. ATP is the fuel, or energy, cells need for repair and rejuvenation. Impaired or injured cells do not make this fuel at an optimal rate. Increased ATP production leads to healthier cells, healthier tissue, and healthier animals.
Treatments
What conditions can be treated with cold laser?
Cold laser therapy is used to treat multiple ailments and injuries in dogs and cats. Treatable conditions include:
Joint injuries
Ligament or tendon injuries
Fractures
Muscle sprains or strains
Skin lesions or abrasions
Post-trauma wounds
Post-surgical incisions
Arthritis
Musculoskeletal diseases
Nerve injury
What does the cold laser do?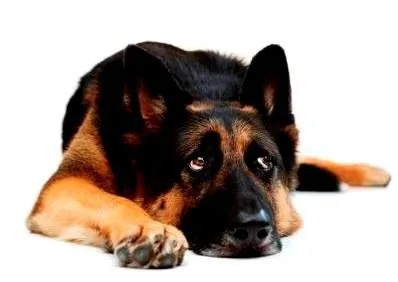 Cold laser uses a beam of light to stimulate damaged cells to produce more energy. The overall cellular function is increased, allowing for rapid absorption of nutrients, elimination of wastes, and reproduction of new cells. The new cellular activity aids in:
Alleviating chronic or acute pain
Reducing inflammation
Reducing swelling
Increasing circulation
Speeding up healing and recovery
Release of endorphin, the body's natural pain reliever
What are the treatments like?
After our veterinarian has prescribed a treatment regimen, treatments are performed by a technician. The laser is applied just above the skin. Therapy usually needs multiple administrations within the first one to two weeks of treatment. After the initial set, treatments are spread progressively further apart until the maintenance level needed by your pet is reached. Treatments are typically very short, and average about 3-7 minutes per area of treatment!
Are their any risks involved?
There are no known side effects from the administration of cold laser therapy. Technicians administering treatment during therapy must wear protective eye wear.
What will my pet feel?
The laser light is delivered through a non-invasive handpiece to treat the affected area. Your pet will feel a gentle and soothing warmth. As the laser is administered, many pets will relax, much like you would experiencing a good massage. The almost immediate relief of pain will allow your pet to be comfortable and any anxiety that your pet initially experienced will dissipate. Occasionally, angry cats will start to purr and dogs will fall asleep during their therapy session.
When can I expect to see an improvement? What might I see?
You may see relief in the first treatment or so as pain and inflammation are reduced. For example: better mobility for joint conditions, drying and healing of dermatological issues, faster healing for wounds and incisions, or your pet just seeming more relaxed and comfortable . For some conditions, a series of treatments may be necessary before you see results due to the severity or complexity of the condition. Each pet is different, and treatments are unique for your pet's specific needs.